The UnaPhone Zenith claims to be the most secure and privacy-friendly Android phone you'll ever own. The philosophy behind the UnaPhone Zenith is that a phone should not be your personal surveillance device, but simply your personal phone.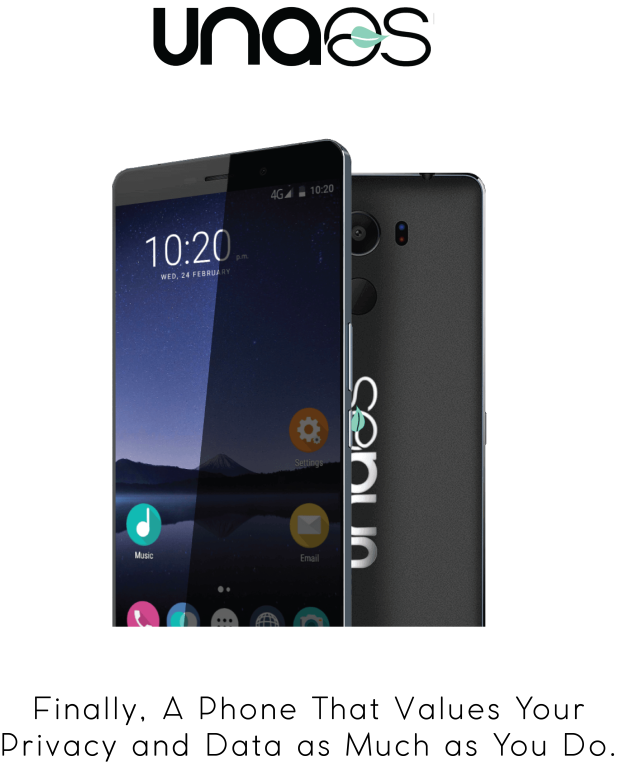 The UnaPhone Zenith is the first truly secure and private Android smartphone without any compromises. It doesn't use any Google services, shady apps or strange permissions. With the UnaPhone Zenith you are never tracked and your data is never being sold. You can even give it to your kids in the knowledge that their personal life stays secure.
Una has just launched a crowdfunding campaign. The phone is expected to be available in September 2016. You can support the campaign and be one of the first to get an encrypted UnaPhone for $439. Details may be found at the Indiegogo campaign at https://www.indiegogo.com/projects/unaphone-zenith-secure-and-private-smartphone#/.
Categories: Cell Phones